IT Plumbing & Heating - for heating and ventilation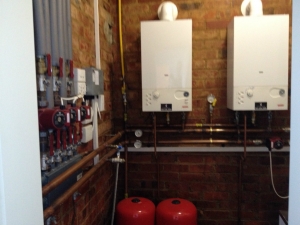 Keeping your property warm and dry means that you, your family, tenants or employees remain healthy, as does the building they are in. We can care for the systems you already have, and provide efficient solutions for new builds or improvements on your property. We are specialist in installing and certifying all types on heating systems from solid fuel space heaters to central heating systems.
We can also assist with certifications of second hand heating appliances and installations where no consent has been taken out. Safe and Sanitary report if the heating appliance was install pre 1991 or Certificate of Acceptance if the heating appliance was installed post 1991.
Heating system design and installation
Fire certification for building consents
Ventilation systems
Central heating systems
Routine maintenance and servicing
Contact us today for a free quote
.